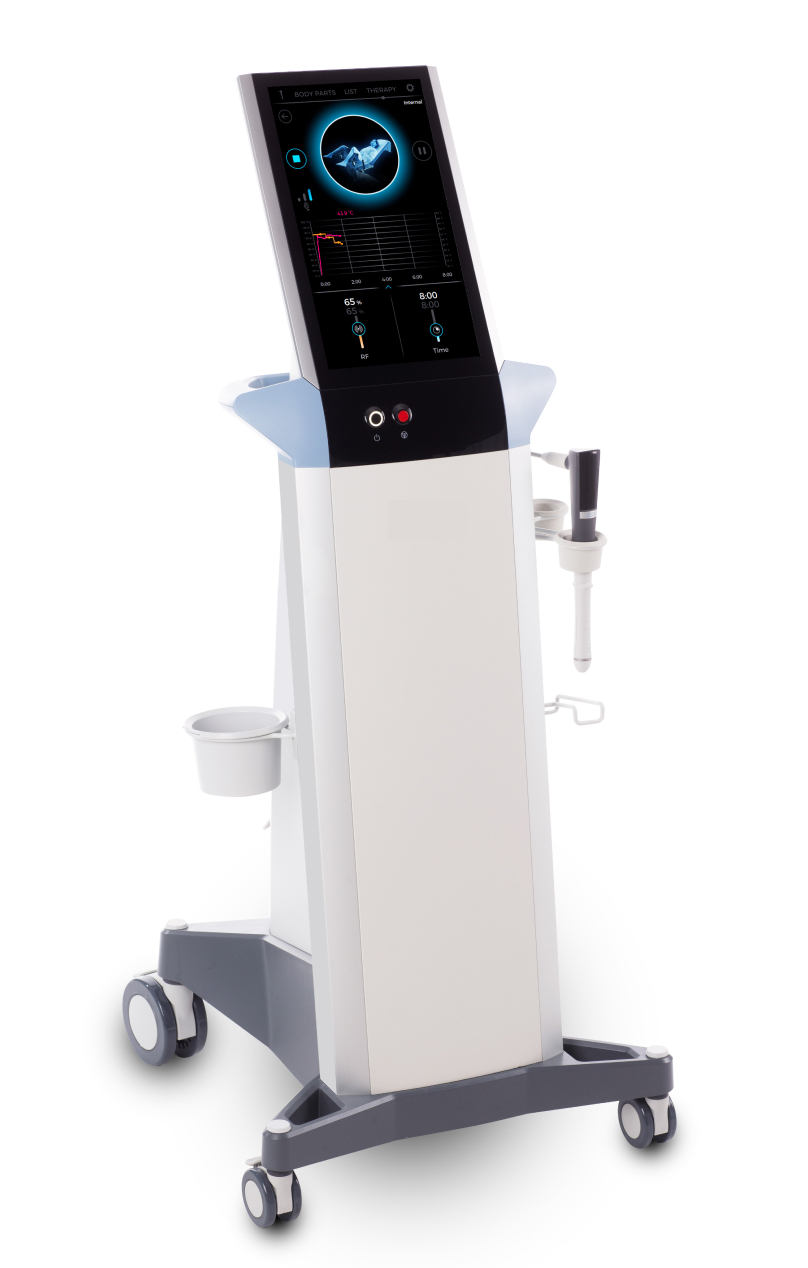 This procedure is a great option for women who desire non-surgical improvement for their intimate wellness concerns. Three treatments scheduled once a week are recommended.
Usually, internal treatment takes eight minutes and external treatment is based on your specific needs, but generally less than fifteen minutes. Emfemme 360 treatments are commonly paired with BTL Emsella for overall pelvic health improvement.
Why Do Female Patients Choose Emfemme 360 to Treat Sexual Wellness
Emfemme 360 Treatments are Fast & Require Zero Downtime!
EmFemme procedures are quick and have a very fast turn around time. Each session is completed in less than twenty minutes, with most patients reporting the entire experience being completely pain-free.
Emfemme Fights Common Insecurities
Women of all ages can struggle with problems with urinary incontinence (bladder control), vaginal dryness, lack of sensation, or cosmetic insecurities resulting in mental and emotional distress.
Emfemme Improves Sexual Health without Surgery!
Increased vaginal moisture, Tighten internal vaginal tissue and laxity, Increasedblood flow to the clitoris, Improved external vulva tissue quality and laxity, Increased bladder control
Enjoy Every Moment Again!
You may resume normal activity immediately afterward. You may observe improvement after a single session. Results typically continue to improve over the next few weeks.
You will feel pleasant and comfortable heat. Following the treatment, you may notice mild redness and swelling in the treatment area. This usually disappears within a few hours.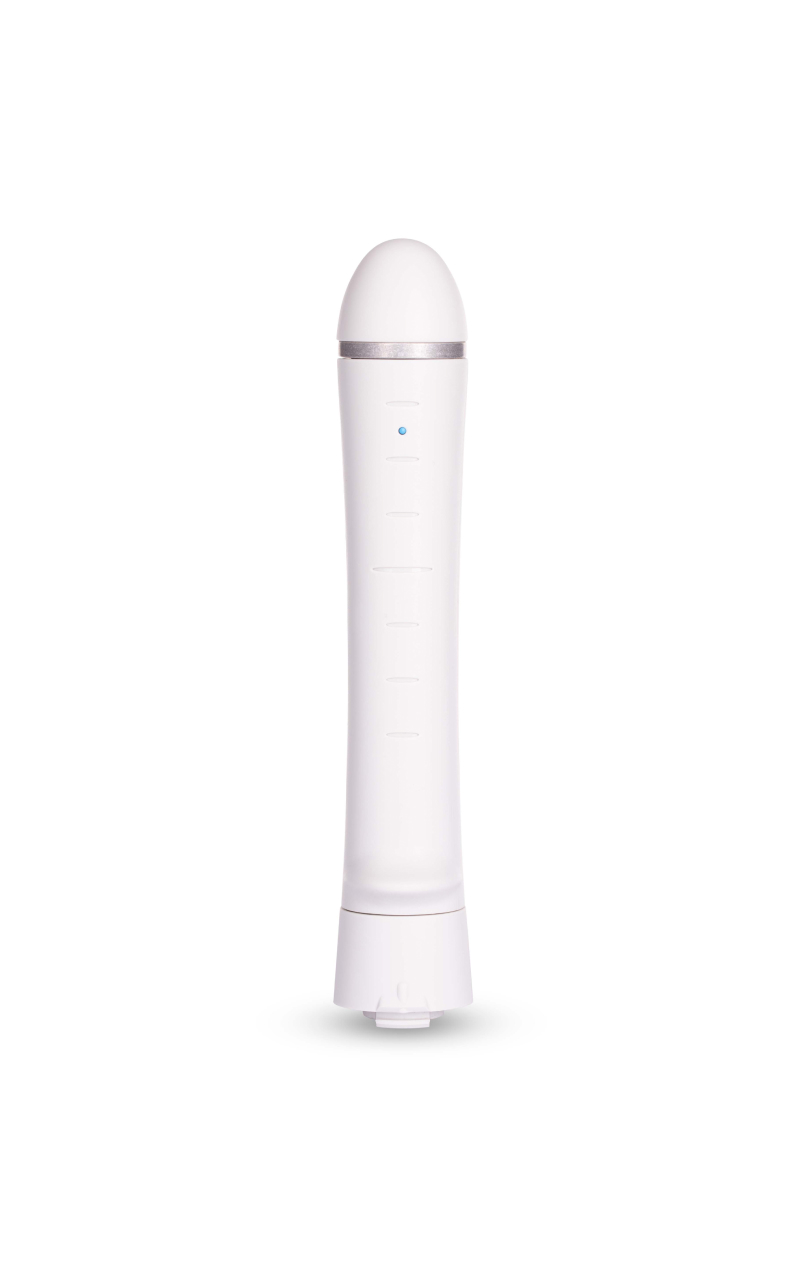 How Does the Emfemme 360 Treatment Address Sexual Wellness?
Emfemme 360 is an FDA-cleared device from BTL, manufacturer of Emsculpt Neo, designed to provide safe, and effective non-surgical vaginal rejuvenation with both immediate and progressive results.
Emfemme 360 treatments are commonly paired with BTL Emsella for overall pelvic health improvement.
Meet Pelvic Power: Emfemme 360 + Emsella
Whether it's a result of age, child birth or simply a cosmetic insecurity, women are regularly asking about treatments to address urinary incontinence and other intimacy concerns. The Pelvic Power represents the first and only therapy that combines EMFEMME 360 and EMSELLA treatments for women's health, life, and fitness. This procedure is a great option for women who desire non-surgical improvement for their wellness concerns.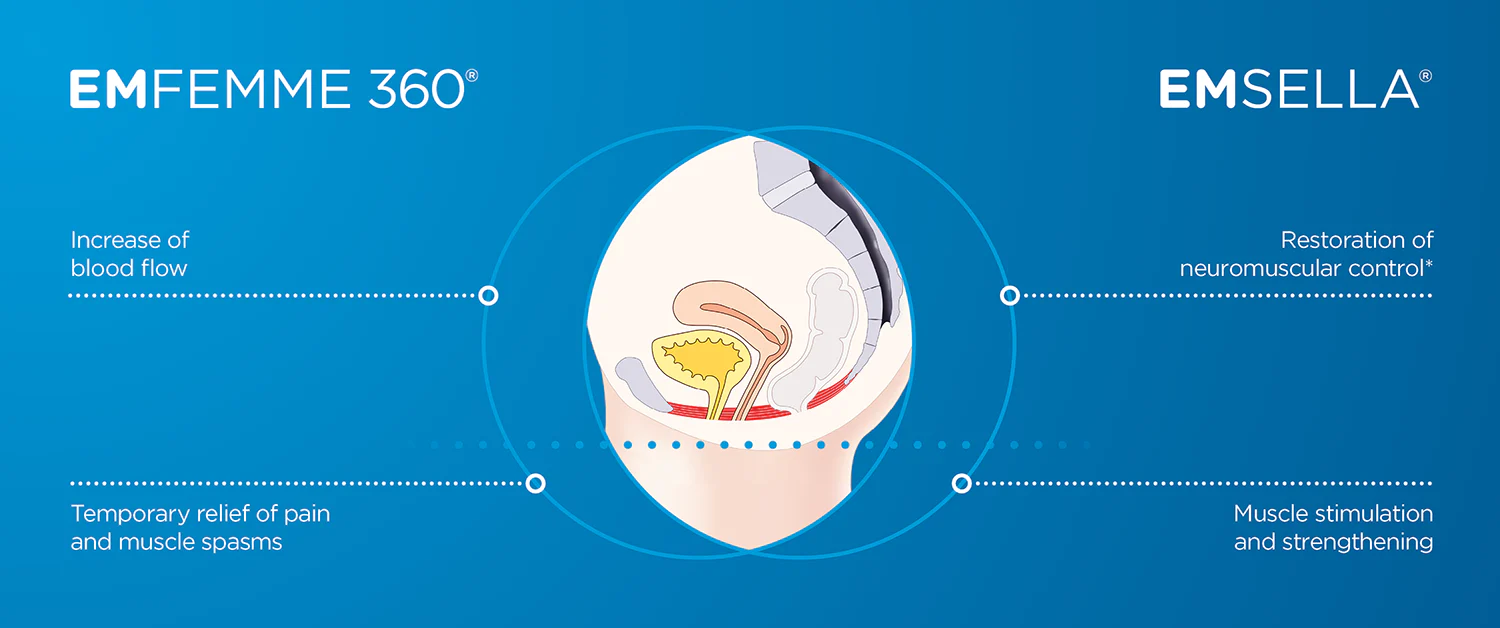 What Our Loving Customers Says
Highly recommend Dr. Fatima. She is an awesome doctor and a great person too.
I want to give her 10 stars. She is very patient, listens, gives us time, and is very thorough. I had pain and did not want to take any medicine. She treated my pain completely without any medication.
Dr. Fatima is an excellent physician who takes the time to listen and help her patients reach their optimal health, her approach is not the band-aid solution, lets fix every illness with a pill.
Dr. Fatima is kind, thorough, a great listener, and most of all she really cares about the welfare of her patient.
Dr. Fatima is one of the best doctors I've seen. She takes care of her patients and makes the effort to keep up with their condition.
Dr. Fatima is an excellent doctor, she goes above and beyond in caring for her patients. She's a very caring, knowledgeable doctor. I feel very confident and secure in her practice and advice.
When I met Dr. Fatima at my lowest. She was a Human (true Angel). Her kind eyes blew me away. Hopefully I can get in with her as a regular patient.
Dr. Fatima is knowledgeable, caring and very helpful. She does everything she can to give her patients the best medical treatment available. I feel happy and blessed I found her.
Excellent, competent, fast response!
Dr. Fatima was thorough and careful in my visit. There are a few real doctors out there that still practice real medicine! Dr. Fatima is one of them!
I have been a patient of Dr. Fatima since Fall of 2021. I acquired Covid-19 on Easter Sunday 2022. Dr. Fatima is a "total class act". She promptly returned my call Easter Morning and immediately prescribed all medications necessary to suit my medical comorbidities to bring me to "complete...
This error message is only visible to WordPress admins
Error: There is no connected account for the user 17841406982591726.